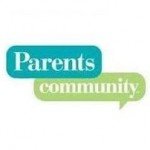 We're very excited to announce the launch of the Parents Community, the social community for Parents.com.
We'll be talking more about the community in the coming days and weeks (so stay tuned), but today want to share some of the cool community features, as well as let you know why we're so excited about this community.
Why We're Excited
Meredith chose the Ripple6 social networking platform when they began developing Mixingbowl.com over a year ago. They've shown through the development of MixingBowl, as well as the special-edition magazine of the same name, that Meredith is committed to utilizing communities (and our platform) strategically.
Parents (magazine and website) is the "go to" resource for millions of moms and dads. Now they've deployed our platform on Parents.com, giving that audience the ability to connect with each other, share ideas/tips, talk to editors, and have fun with contests! We think it's an extension of their commitment not just to our platform, but to connect people and marketers across social networks. And we think that's cool.
What's Cool in Parents Community
Here's a quick look at some cool features for users of the Parents Community.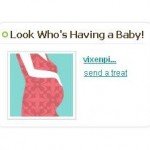 "Talk to The Editors" section: Allows users to submit and discuss story ideas for Parents and American Baby magazines, as well as Parents.com.
Due Date Clubs: Users can join moms with similar due dates to share the joys and struggles of their pregnancy brings.
"Meet Moms": Using Ripple6 Smart Groups, users can find groups and other moms with similar interests based on their submitted profiles.
Facebook Connect: Users can link their activity in the Parents Community with their FB news feed…sharing stories, posts and groups they belong to.
Treats: Users can send their friends special messages and online treats as a way to have fun and build online relationships.
We'll talk more about the community in the coming days and weeks, so check back for more!